🎃🧛‍♂️✨ Something Deliciously Wicked This Way Comes ✨🧙‍♀️🎃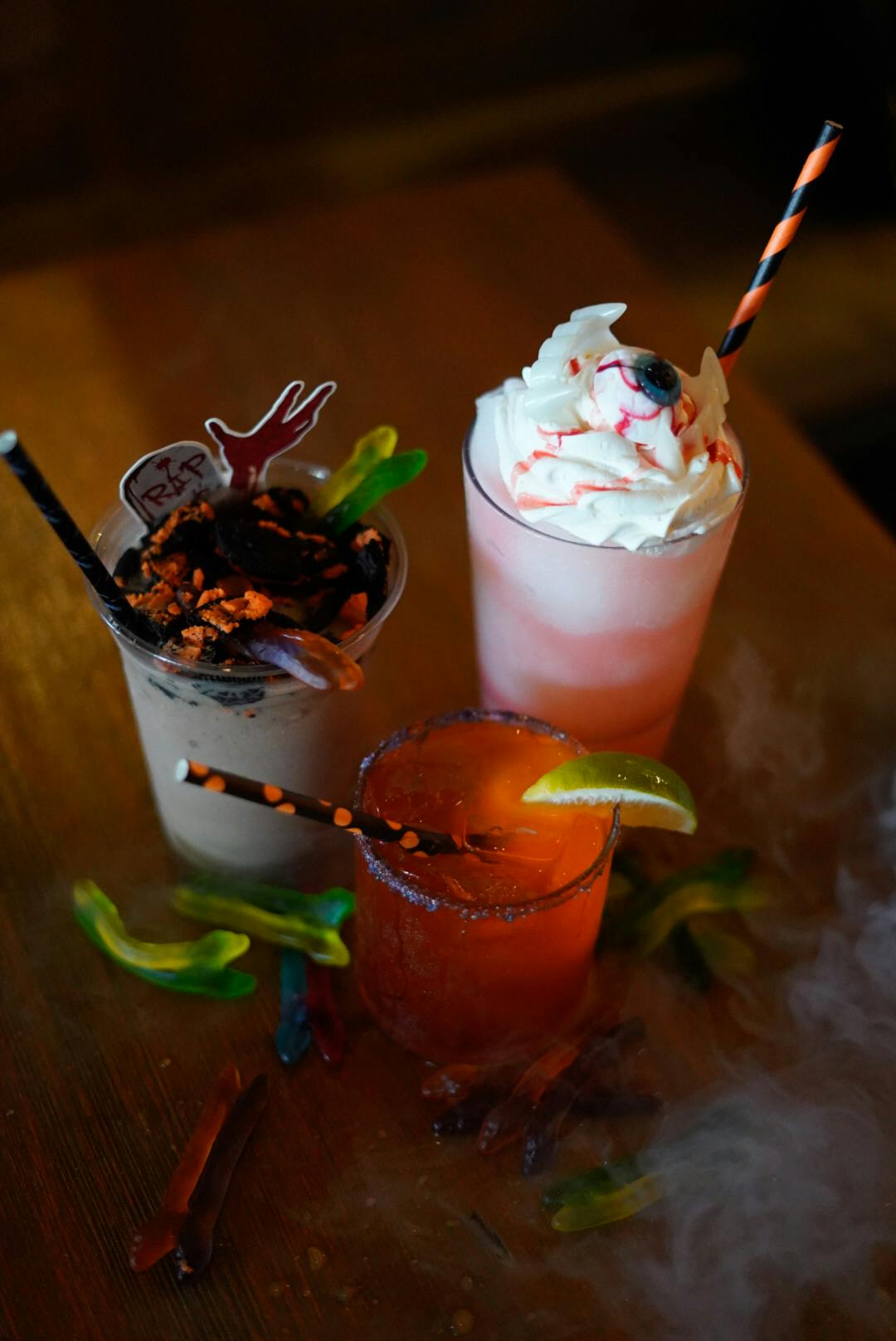 It's officially spooky season and in true, funky fashion, we've created some fun cocktails to celebrate! So without further ado..

🧙‍♀️The Grave Digger Classic mudslide topped with Oreos and gummy worms.

🎃The Spooky-Rita Orange margarita rimmed with purple sugar.

🧛‍♂️And finally, the Blood Sucker A piña colada with a bloody cherry twist, topped with whipped cream and a gummy eyeball!

All running through the end of the month for $10.31.