Fantastically Funky 🍁🍂Fall🍁🍂Cocktails! Available until December 2022
It's time to get FUNKY this 🍁🍂 Fall 🍂🍁 with some new seasonal cocktails and without further ado, here they are: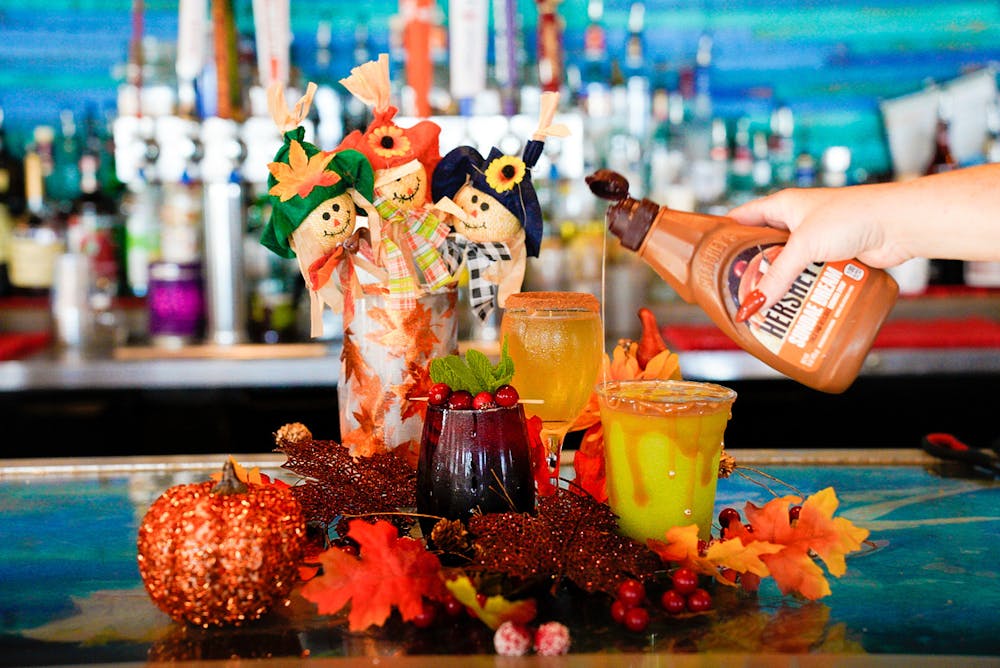 Pictured From Left to Right: Spiced Sangria, Cider Mimosa, Frosted Caramel Apple.

🍎🍷 Starting with our Spiced Sangria: A Funky Sangria with Merlot, muddled fruit, apple cider, & champagne!

🍏🥃 Second up we have the Frosted Caramel Apple Cocktail: A blend of ole smoky salty caramel whiskey, butterscotch, caramel, & green apple puree loaded with caramel drizzle.
🍎🥂 And last but not least we have the Cider Mimosa: Champagne & apple cider with a cinnamon sugar rim.
Be sure to stop by and try one today as they're only available for a limited time!